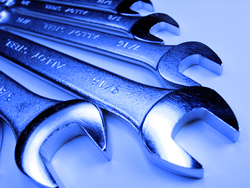 Leaks around sinks and faucets are common problems encountered both at home and in the workplace. It is often tough to handle complex plumbing leak issues caused by faulty water supply systems or gas pipelines. However, professional leak detection services from Smiley Plumbing, your Phoenix AZ plumber, specialize in identifying and repairing such problems. Leak detection service providers often use advanced technologies to detect the location and the cause of pipeline leaks with precision.
A home is probably your largest investment and a mysterious leak can create unnecessary stress and expense. Water leak damage can destroy ceilings, walls, floor coverings and furnishings. Microbial growth and building material deterioration is devastating. Finding the source of the leak and finding it quickly is of utmost importance.
Leak detection from your Phoenix AZ leak detection professionals will find the source of the problem leak and provide a complete leak detection report. Having to repair damaged walls, ceilings, carpets, or other flooring due to leaks are never ideal and the leak report will give you a place to start. It is highly recommended that you consult the professional leak detection service from your local Phoenix plumber.
Leaks can occur at any time. To accommodate the immediate needs of their residential and commercial customers, expert leak detection service providers offer round-the-clock services. Emergency leak detection and same-day repair services are available on a 24-hour, seven-day-a-week basis. Smiley Plumbing offers not only emergency plumbing but licensed plumbers are on call to deliver superior plumbing services to Phoenix and surrounding areas.
Your leak detection service professionals inspect the entire plumbing system to better inform customers about the state of their foundation and pipe system. Call Smiley Plumbing, your local Phoenix AZ plumber at 602-298-8100 to schedule leak detection services and to find out how we can help with all your plumbing repair needs.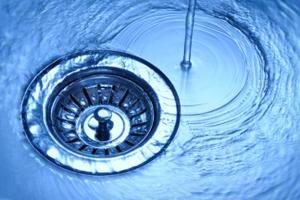 There are many problems that can occur with your plumbing that put a stop to your everyday activities. A clogged kitchen sink or backed up bathtub is just one of these common occurrences.  A slow-draining sink can prove a major inconvenience in your home, and is not a problem to be put off for another day. Rely on a professional plumbing company to get your drain back to flowing freely in no time, meaning you'll never have to be without proper plumbing. Our Phoenix AZ plumbers at Smiley Plumbing can clear your clogged drains, ensuring peak performance for your plumbing system today.
While there are many things that can clog your plumbing system, there is only one company to count on when it comes to clearing them. Using the latest technological advancements in drain cleaning, we can get your drain back to working order in no time. Clogged drains can become worse over time, often due to material buildup that continues to collect, so it is essential that you alleviate these issues as soon as they start. Our plumbing experts rely on various methods of drain cleaning, and we can diagnose the root of your clogging concern and devise the best plan for clearing it.
Oftentimes, the cause of these clogs can be material buildup, be it excess food and grease in your kitchen sink or hair and soap scum buildup in your shower drain. However, sometimes the issue is much larger, like a tree root growing into you sewer system causing a massive backup. This can be an emergency plumbing situation, which is why we are fully outfitted to handle such a situation and offer 24 hour emergency service.
When it comes to dealing with drain clogs in your home, do not hesitate to trust a plumbing professional to take care of this inconvenience today. With any comments, questions, or to schedule a drain cleaning service today, give us a call at 602-298-8100 or contact us online today.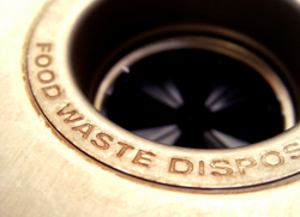 Considering over 50% of sinks now come equipped with them, keeping your garbage disposal in great shape can be a task in itself. A poorly performing garbage disposal can be an inconvenience to any home, not to mention cause strong odors to seep into your kitchen from food leftover. Our Phoenix AZ plumbing experts at Smiley Plumbing know that a lot of work can go into maintaining your garbage disposal, so here are some helpful tips to keep your disposal – and your kitchen – flowing smoothly.
Remember that not all food is meant to go down the disposal. It is best to use small amounts of food at a time to avoid your disposal becoming backed up by an amount it simply can't process. A garbage disposal can't process bones, so it is best to simply throw those out after a meat-based meal. Always remember to run cold water while your disposal is running, as this will help the food dispose more quick and smoothly, avoiding any excess buildup.
To better prevent clogged pipes, grind a few small ice cubes down the disposal every so often. This will help ensure the blades in your disposal are sharp and effective, while getting at the hard-to-reach areas in your pipes in the process.
To keep your kitchen smelling clean, citrus fruits down your disposal will do the job. You don't need to the whole fruit for this, just the peel is equally effective. After cleaning your disposal with ice, grind the rind of a lemon or lime to ensure that a fresh, citrus smell is all that wafts through your kitchen during these hot Texas summers.
For more garbage disposal maintenance tips, or to schedule an appointment for an installation, give us a call at 602-298-8100 or visit us online today.